Rifts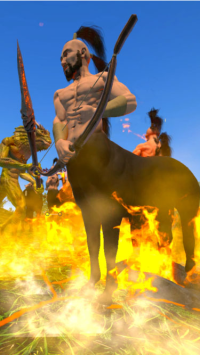 Centaur
The rifts are portals that connect the real world with the inferna of the game, place where a great variety of monsters are found, which emanate before the proximity of some player; these monsters have a preference for less experienced players.

Our goal is to destroy all of them, by doing so we decrease the activity of the monsters and we can obtain unique items; Some will help us to strengthen our equipment with enchantments and provide us with knowledge to improve our skills from reading books.

The higher the level of the rifts, the better loot we will get by destroying them.


Rifts status
Rifts Drop
Types of Rifts